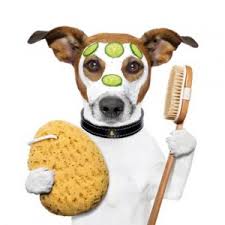 Dog Grooming in Hove. The Full Works, double shampoo, deep conditioning, clippered and hand scissored to your specification.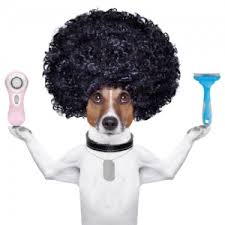 We also offer a bath and tidy returning your pooch smelling good, with a great feeling coat and clipped nails.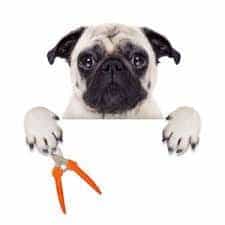 If it's just a nail trim, then you can just walk in and take a seat on the sofa. We'll trim your pooch while you have a cup of tea.
What customers say about Dogroom Hove
Took my Westie here today and was very impressed with everything. From the booking in and the text message reminders. Staff were very friendly and listened to my requirements. Teddy groom was great and the price was very reasonable I would highly recommend the Dogroom.
I took my Bichon there today - my dog Bartie was a mess and his hair was matted and neglected (lesson learned!!) and they sorted him out well! Would recommend as they are so friendly and did a great job and Bartie was happy there! Will use again! Thank you!
Took out Bulldog Shankly this morning . He was treated amazingly had a fantastic groom , nails and ears done . Couldn't recommend enough and will 100% be using there again all the time. Thank you
At Dogroom we believe that dogs and cats deserve real food, not junk food! That's why we've selected NaturesMenu. Their raw meals, cans and pouches, raw bones and snacks are created to naturally satisfy the nutritional needs of cats and dogs, without the use of meat meals, meat derivatives and processed carbohydrates. Please come and see us for more information.
We can help you create a 'New Fitter You',with help in improving your own nutrition - starting with the